Chef Urbano brings food and fun from the Philippines to a local and global audience of Filipinos looking to reconnect and recreate Filipino culinary traditions abroad. Urbano believes Filipino cuisine is the 'next big thing', and is a pioneer in showcasing Filipino cooking to an international audience; especially in Australia.
A part of the Northern Territory Government's Open Territory and amidst a fun day of Filipino family activities, contestants will have a chance to show off their cooking skills and take home prizes and the glory of being named a Filipino Masterchef.
Join now and download the form here :   http://goo.gl/2yfS79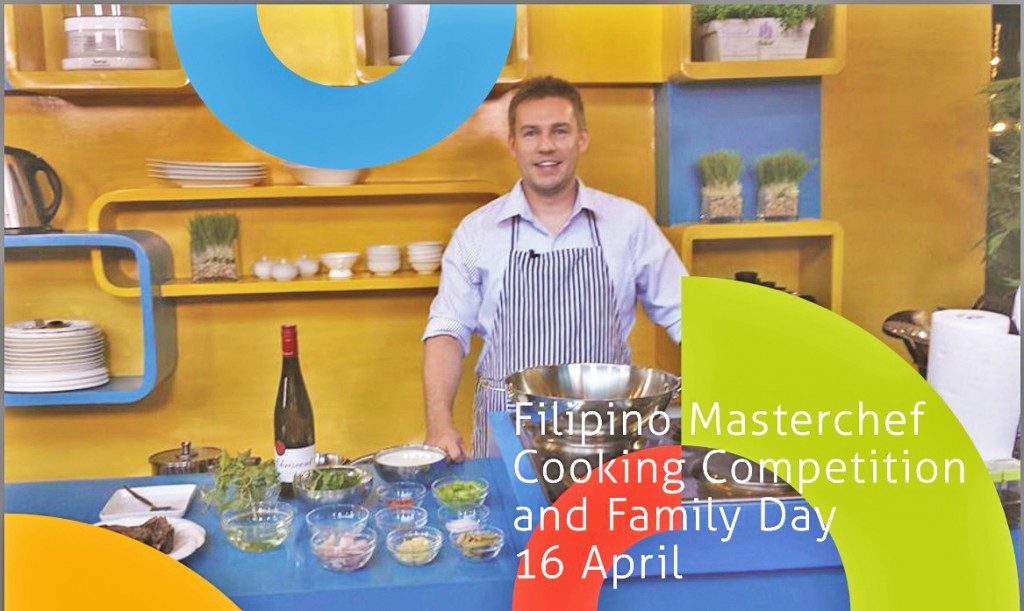 There will be ten aspiring chefs that will go head to head in an exciting cook-off hosted by Tagalog speaking Australian Chef Chris Urbano, of Maputing Cooking on Youtube.
When: Saturday 16 April
Where: Filipino-Australian Association NT Batten Road, Marrara
Time: 11:00 am – 3:00 pm
Cost: FREE
Contestants will compete over two rounds to showcase their culinary aptitude for the Filipino cuisine, prepared with a few Top End twists. Contestants will be asked to fuse the Philippines unique flavours with iconic Territory ingredients like croc, roo, or barra

This event is part of the Northern Territory Government's Open Territory, and will have plenty of fun family activities including:
• music
• food stalls
• Filipino food tasting
• fun for the kids
For updates follow us on our social media pages :
For full details visit www.openterritory.nt.gov.au