A lot of food porn and restaurant reviews are out there but where do you go to when you just wanted to have a good Filipino meal whenever you can't make your own dish? We've talked to some of the local foodies in the metro to let you know where you can get the most satisfying Filipino Food and what's their favorite.
If you're visiting the Philippines this Holiday season you may want to check out this restaurant recommendations and check out their reviews of what's best to order.
1. Meet Harvard who shares his  journey of passion and curiosity towards good food  in  a blog http://alwayshungry.ph/
Favorite Filipino Restaurant – Marison's, San Roque Rizal 
"Everything was amazing from Appetizers, Soups, Entree down to desserts. To think we've seen all that we can do with Filipino food, they've elevated it to another level of excellence. They did not just pay attention to taste but also on different ingredients and presentation. "
His Favorite Pinoy Food –  Kare-Kare
2. Glutton Shopper – A local foodie that captures the dish's taste and beauty through photos. She aims to share her experiences about her reviews.
   "You'd think it's weird as no one can say this photo looks salty or what. But I want people who chance upon my blog to experience what I did, may it be awesome or not." 
Her Favorite Filipino Restaurants are Balay Dako by Antonio's Chef Tony boy Escalante and Manam
Her Favorite Pinoy Food are Sisig and Bulalo
3. Nicole from Pinkislovebynix.blogspot.com also shares her two Favorite Filipino Restaurant  Manganen and Biana's Grill 
Favorite Pino Food : Kare-kare
"One of my fave from Manganen Bagnet House is their best seller Bagnet Kare Kare. Very crispy, tasty and I love the richness and thickness of their peanut sauce."
4.  Berryle from Itsberrylicious pick is Kuya J Restaurant 
Her Favorite Pinoy Food : Halo-Halo
"I like halo-halo because it has a little bit of everything that goes well together. It's the perfect dessert especially during hot weather days in our country"
5. Joy from Gastronomy by Joy loves 7107 Culture + Cuisine
Her favorite Pinoy Food : Sinigang
"I love Sinigang because aside from it being a wholesome and complete dish, it is also packed with flavors, savory, sour  and rich."
Check out Joy's Recipe Here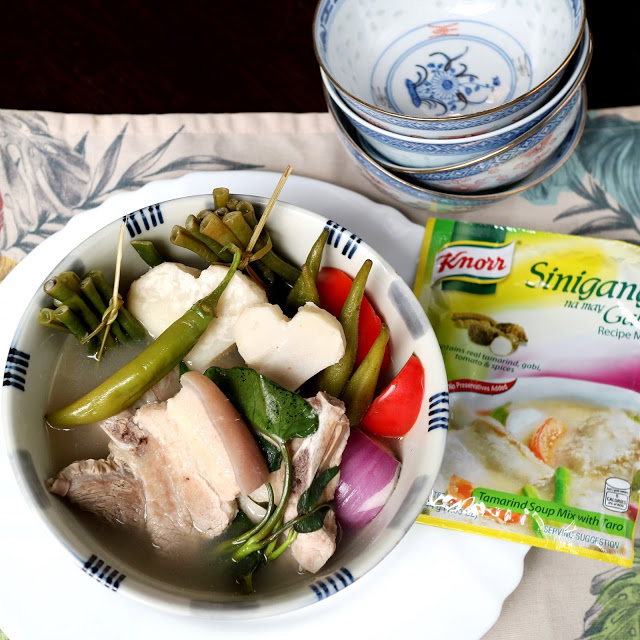 6. Mae from the Hungry Employee blog is all about inviting people to her food journey. She highlights the restaurant's dishes so as to convince others to try it too. The Hungry Employee believes that a lot of effort is placed on any dish that they deserve much admiration and spotlight.
Her Favorite Filipino Restaurant : Fely J's Kitchen 
Her Favorite Pinoy Food : Sinigang from Fely J's Kitchen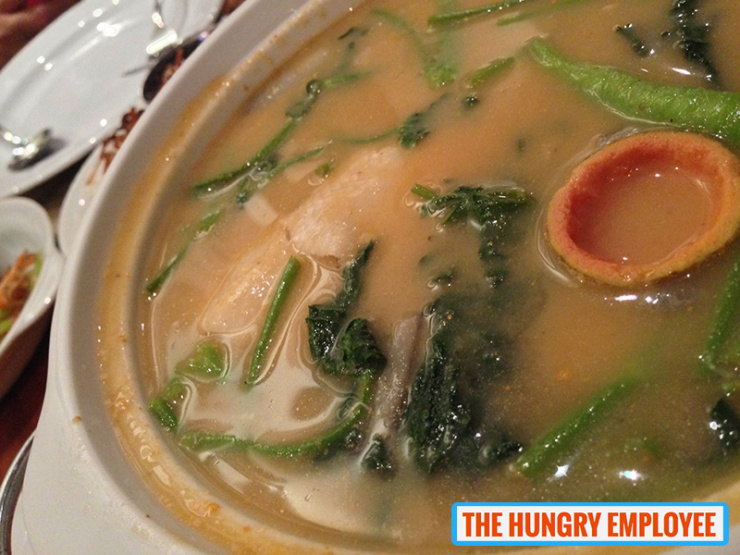 7.  Raina from the KonyoQueen.com grew up with a chef  sister, so often she get the ingredients right, but she's also exhilarated to not know what she's eating to keep her engaged.
"The state of perplexity encourages you to take another bite–another gander. Before you know it, the food is gone and you're none the wiser. Thus, I've come to always say, "Good food leaves you guessing!"
The KonyoQueen's Favorite Filipino Restaurant is Gabe's Homegrown Dishes
A favorite at Gabe's Homegrown Dishes – Valencia Ala Malabon
8.  FoodFanaticph who loves to eat to experience different cuisines and flavors shares his Favorite kare-kare from Marison's 
"I grew up eating Kare-kare and my granda ma makes the best one ever with only the freshest ingredients and everything from scratch even the peanut sauce. Marison's version was a genius take on the classic recipe – using peanut sauce that was made from scratch by mixing cashew and peanuts then grinding this mixture into a very thick sauce. They also re-invented the use of oxtripe – they cut them into strips, battered and deep fried. It's the best modern version of Kare-Kare!"
Looks like too many of our local foodies shares the same Pinoy food favorites like Sinigang and Sisig. Check out their blog or Instagram for more drool worthy Food shots and restaurant recommendations, you'll surely go hungry and cook or run to your nearest restaurants! Happy Eating! 😀