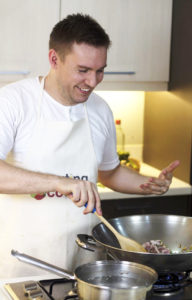 Our Mission is to create broad awareness and appreciation to the goodness of Filipino Cuisine and bring Filipino food into its rightful place, the global menu. Get involved and be updated!
For exclusive behind the scenes and related news about Food and Fun from the Philippines
Join our exclusive Facebook Group
Email: chris@maputingcooking.com
MigMe: chrisurbano
And don't forget to sign up for our newsletter to be stay up to date on episodes and be first to know about special Maputing Cooking products and promos!