Clam Chowder in the Philippines is very simple. It has a very clear light broth and uses "halaan" or baby clams that adds a nourishing flavor to the dish. With a short list of ingredients and very easy steps, this dish can be cooked with a little amount of time.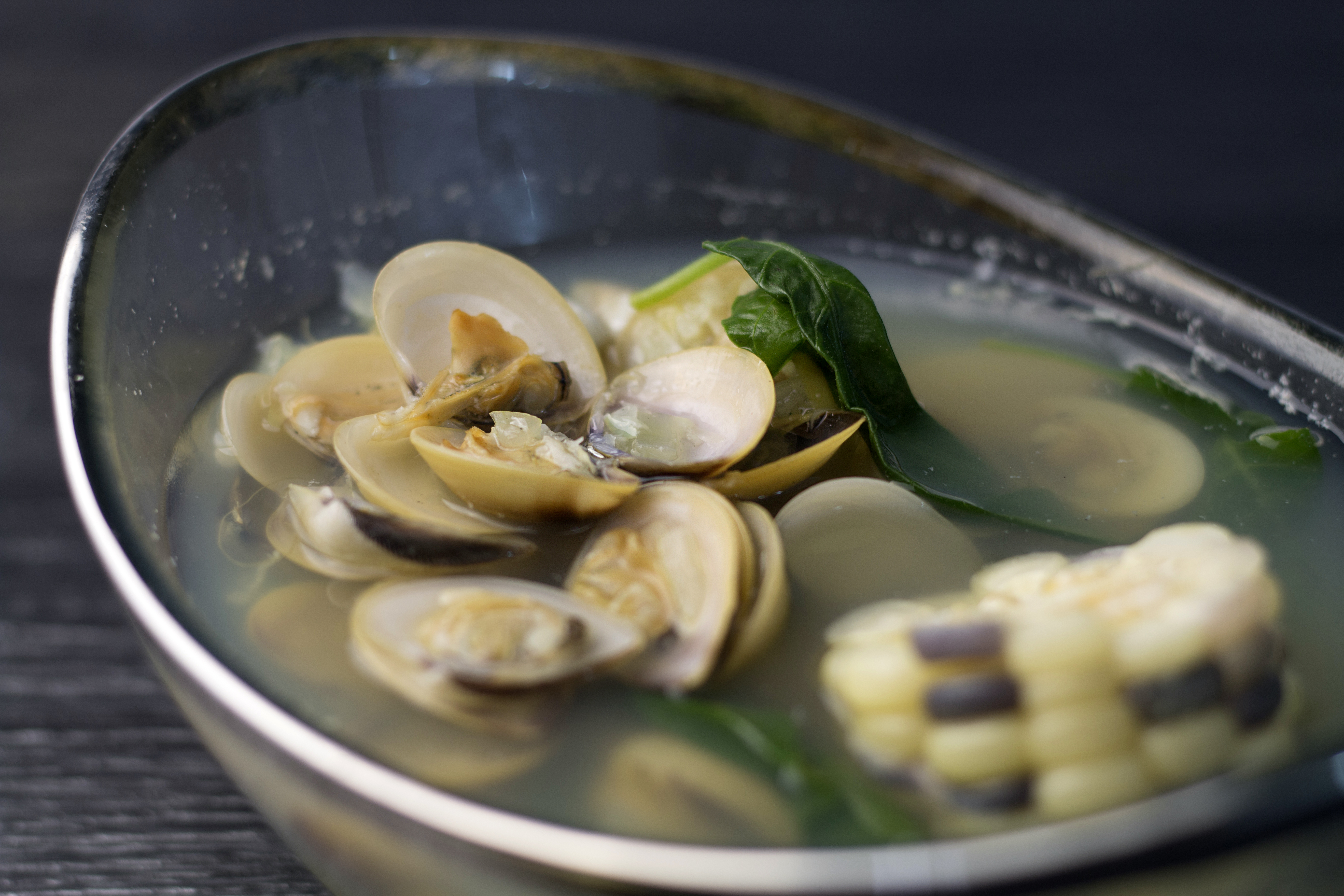 Clam and Native Corn Chowder
Baby spinach leaves can be used as an alternative to chili leaves
Recipe type:
lunch/dinner
Ingredients
2 tbsp Cooking Oil
1tbsp Garlic, chopped
¼ cup Onion, chopped
1 tbsp Ginger, sliced thinly
2 cups Native Corn, grated
½ kilo Fresh Clams (Halaan)
2 cups Water
¼ cup Fish Sauce
To Taste Salt and Pepper
2 cups Sili Leaves or Spinach
Procedure
Clean and brush the clam shells under running water. Make sure to remove any moss and hair around it. Let it sit in a basin of water for 20 minutes until it spits out any remaining sand inside the shell.
In a large pot, heat the oil and sauté the garlic, onion and ginger in medium heat. Add in the corn and clams and simmer for 5 minutes.
Pour in the water and let it simmer for 5-10 minutes or until the clams open and the corn is tender.
Season with fish sauce, salt, and pepper until you get your desired taste.
Add the chili leaves and let it simmer for a further two minutes until the leaves have wilted.
Serve while steaming hot.
Check the video recipe at www.youtube.com/maputingcooking/
Chris Urbano is excited to share with you his upcoming cookbook! If you want to grab a copy, email chris@maputingcooking.com .
Don't forget to subscribe to the channel if you like this video, and give us a thumbs up!
Follow us on Social Media for more Filipino Food Updates
Get the recipe – http://maputingcooking.com/recipe/okoy/
FB: https://www.facebook.com/maputingcooking
Twitter: https://twitter.com/maputingcooking
Insta: http://instagram.com/maputingcooking
Get the newsletter: http://eepurl.com/PZeAH