If you're thinking what to serve your guests for Noche Buena, try making Filipino Style Fruit Punch at home! It is the perfect drink for your guests and it's easy to make a lot of it.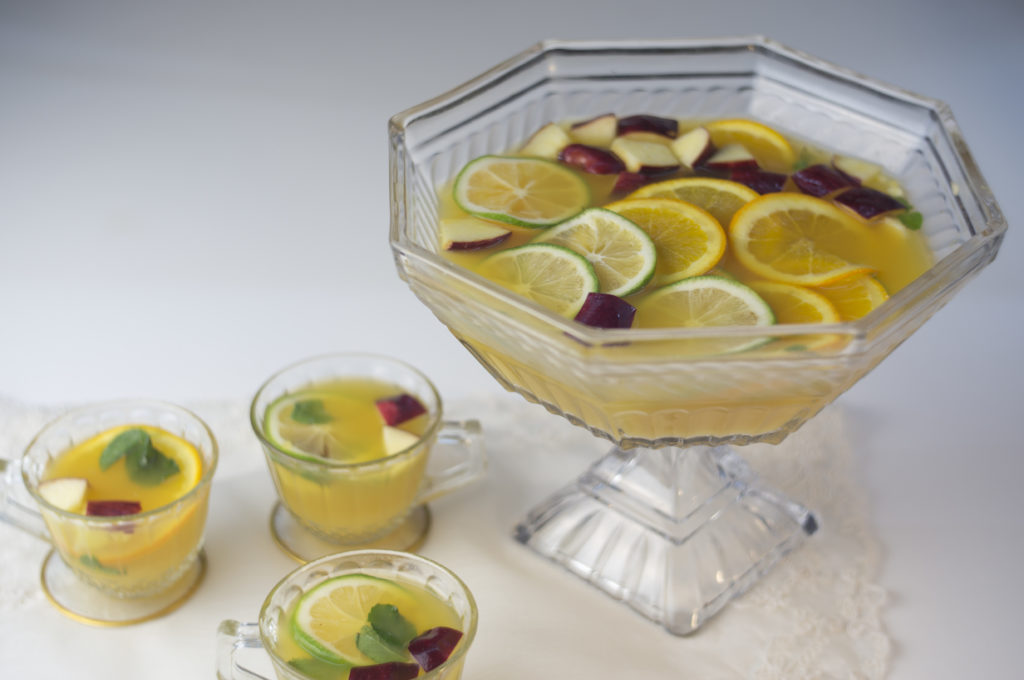 Filipino Fruit Punch Recipe
Ingredients
1 liter unsweetened Pineapple Juice
1 Liter orange juice
1 cup red apples, cut into cubes
1 cup orange, sliced into rings
1 cup lime or calamansi, sliced into rings
1 can of preserved lychee or 15 pcs fresh rambutan
2 cans soda water or lemonade
Ginger Syrup:
½ cup ginger, pounded
¼ cup sugar
½ cup water
Procedure
In a small pot, put the water, sugar, and pounded ginger to make the ginger syrup. Allow it boil for 5 minutes or until the sugar is dissolved. Use a strainer to remove the pounded ginger and set the remaining liquid aside to cool down.
In a pitcher or punch bowl, combine the pineapple and orange juice, soda water or lemonade, and ginger syrup and mix well.
Add the sliced citrus, apple and peeled rambutans (if using them)
Place in the fridge for 15 minutes and allow it to cool. Add ice cubes upon serving to keep the punch cold for longer.
Chris Urbano loves Filipino food and if you love it too, Don't forget to subscribe! http://bit.ly/1AZnqao and share this video, or follow at the links below:
www.maputingcooking.com (Find ALL the recipes from the show!)
FB: https://www.facebook.com/maputingcooking
Twitter: https://twitter.com/maputingcooking
Insta: http://instagram.com/maputingcooking
Get the newsletter: http://eepurl.com/PZeAH