Ginataan and vegetable dish in one! Ginataang gulay is creamy, delicious, and easy to make. Using vegetables that you can find in your pantry, you can cook this one at home! Try this one out and share with us your photos in our facebook page!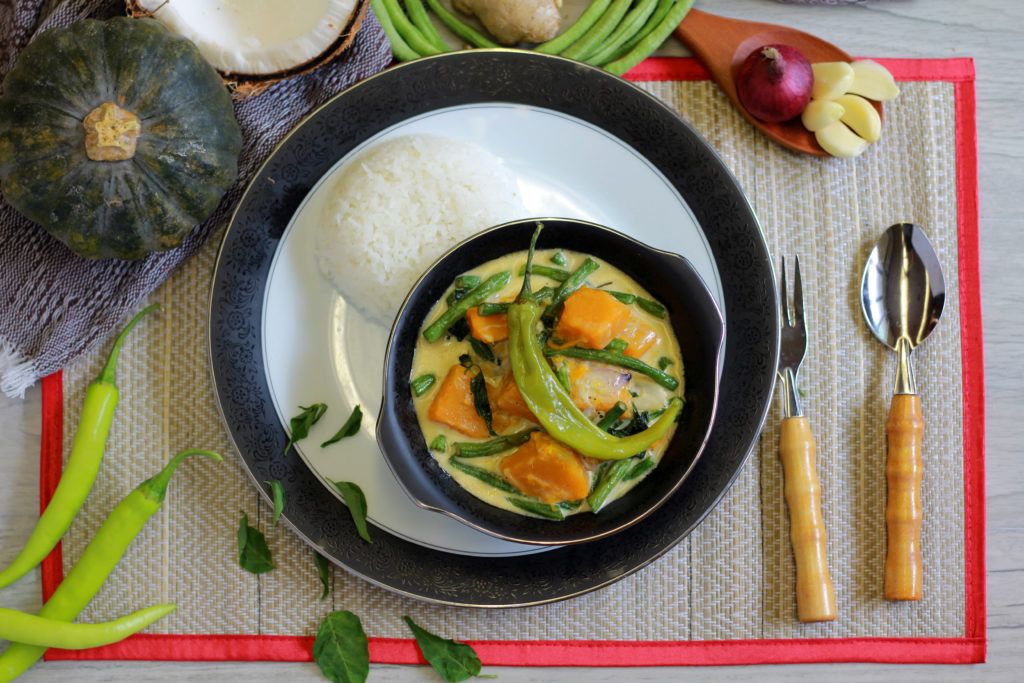 Ginataang Gulay Recipe
Recipe type:
Lunch/Dinner
Ingredients
2 Tbsp Cooking Oil
3 cloves Garlic, minced
1 medium Red Onion, chopped
2 Tbsp Ginger, grated
3 cups Squash (Kalabasa), cut into chunks
2 bundles String Beans, cut into 2 inches length
½ kilo Shrimp, trimmed but heads intact
1½ cup Coconut Cream
½ cup Water
2-3 pieces Green Chilies
2 tbsp Fish Sauce
To Taste Salt and Pepper
Procedure
Heat up your oil in a deep sauté pan and add your garlic, onions and grated ginger. Once the onion is translucent and the ginger is fragrant, add in the squash.
Add in the coconut cream and water and let it simmer until the squash is cooked. Add in the string beans and shrimp. Season with fish sauce, salt and pepper. Add the green chilies and simmer for 2 minutes more.
Serve over steaming rice.
Check out the recipe video at www.youtube.com/maputingcooking/
Don't forget to subscribe to the channel if you like this video, and give us a thumbs up!
Follow us on Social Media for more Filipino Food Updates
Get the recipe – http://maputingcooking.com/recipe/okoy/
FB: https://www.facebook.com/maputingcooking
Twitter: https://twitter.com/maputingcooking
Insta: http://instagram.com/maputingcooking
Get the newsletter: http://eepurl.com/PZeAH