Pichi Pichi is a famous rice cake in Manila. It's one of the "kakanin" you'll see in the wet markets and sold per piece. There are two variants you can choose from: A pichi pichi coated in grated coconut or the one coated in cheese. Although it's cheap and is easily found in Philippine wet markets, you can make this one at home too! This recipe uses only 5 ingredients. Check out the recipe below: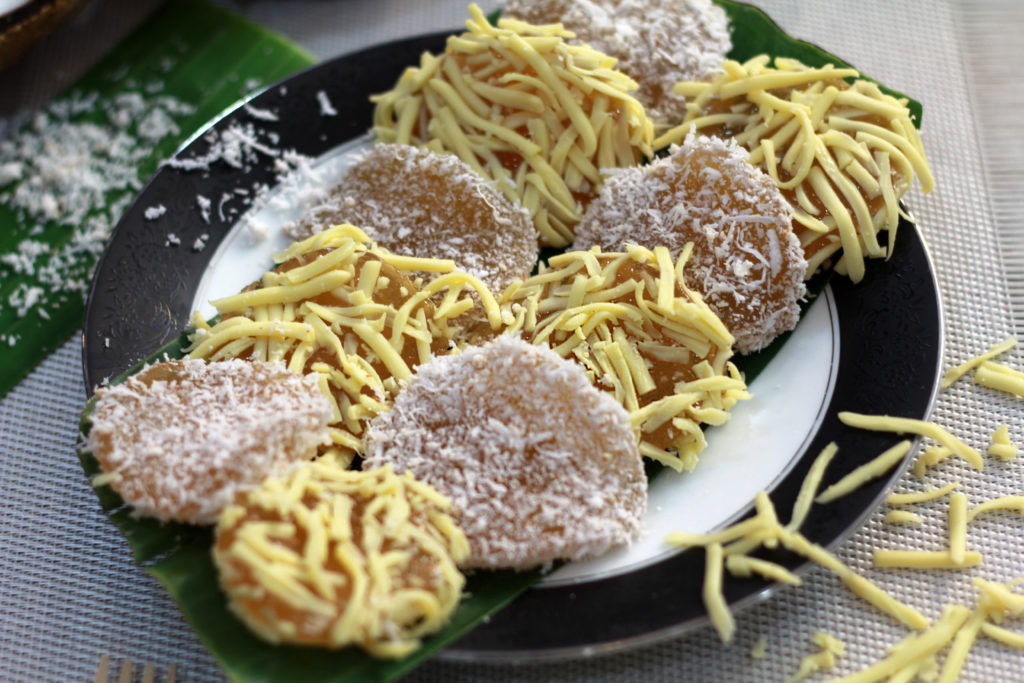 Pichi Pichi Recipe
Ingredients
2 cups Grated Cassava or Cassava Flour
2 cups White Sugar
2 cups Pandan Water or water with ½ tsp pandan extract
½ tsp Lye Water
2 cups Grated Coconut or Grated Cheese
Procedure
In a bowl, mix the cassava with white sugar and pandan water.
Pour the batter into moulds and steam for 45 minutes. It will be clear and firm once cooked. Let it cool.
Remove from moulds and roll into grated coconut or cheese.
Serve immediately.
Watch the recipe video here:
(Bonus: Bloopers at the end of the video)
If you want more Filipino Food Recipes, pre- order my cookbook. Email me at chris@maputingcooking.com
Follow at the links below:
www.maputingcooking.com (Find ALL the recipes from the show!)
FB: https://www.facebook.com/maputingcooking
Twitter: https://twitter.com/maputingcooking
Insta: http://instagram.com/maputingcooking
Get the newsletter: http://eepurl.com/PZeAH
Suggestions on what food we should cook nextt? Comment it below or message us! We'd love to hear from you.